Wrigleyville Sports Affiliate Center
Are you a sports fan, looking to earn some extra cash? If you have a large following of Chicago sports fans on your website or social media, you might be a great partner for Wrigleyville Sports. You could earn a 10% commission on referral sales on WrigleyvilleSports.com, if you can show your fellow sports fans how much you love our products and our store, and why they should love us too! If this seems like a good fit for you, please apply to be our affiliate, below.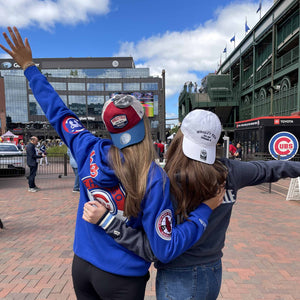 BECOME PART OF OUR TEAM
Sign up today, to become a Wrigleyville Sports Affiliate, and earn a commission by helping us promote our officially licensed Cubs, Bears, Bulls, Blackhawks, and White Sox merchandise!
Apply Now
Affiliate Login
Already an affiliate for Wrigleyville Sports? Log in to get your affiliate links, product links, to check your commission status, and to make changes to your personal information.
Please Note: We have the right to deny admission into the affiliate program, to anyone, for any reason. We also reserve the right to terminate the program, or change the terms and conditions, at any time.