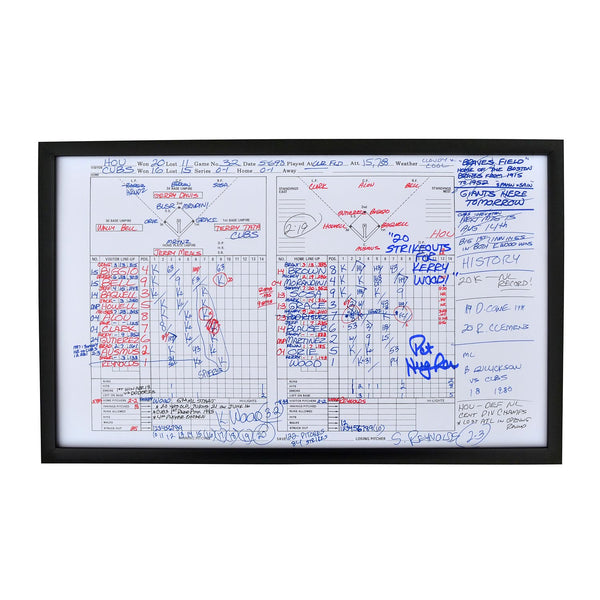 FREE SHIPPING
PROMO ELIGIBLE
Pat Hughes Autographed Kerry Wood 20 K's Framed Scorecard
Celebrate this huge moment in Cubs history! Kerry Wood's 20 Strike Out game. This re-creation of the iconic scorecard, officially autographed by Pat Hughes. Comes in a 14 7/8" x 8 3/8" frame. Great gift for any Cubs fan!
Approximately 14 7/8" x 8 3/8" with Frame
Authentic Pat Hughes Autograph
Cubs vs Astros - May 6, 1998
Please note that based on inventory the black frame silhouette may vary.